C.P. Company Partners With Barbour Outlet for a Limited Run of "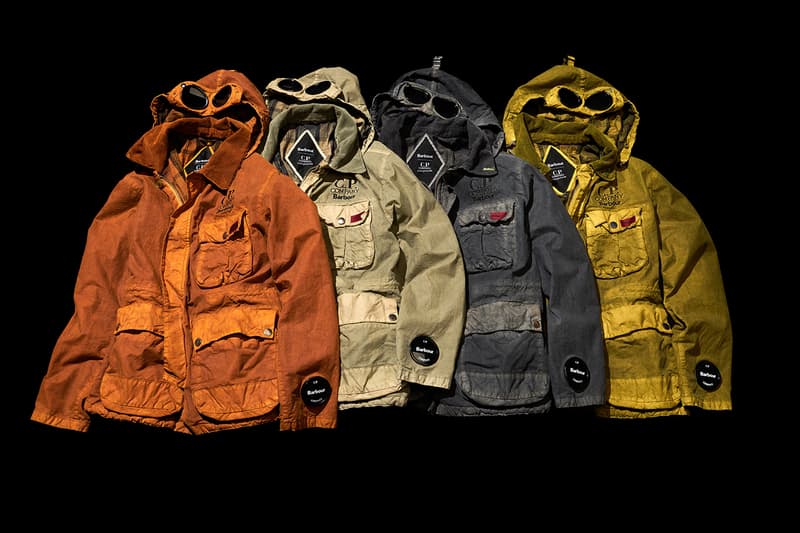 The iconic Massimo Osti-founded Italian label C.P. Company is celebrating its 50th anniversary, and marking the occasion alongside its archive exhibition is a new collaboration with Barbour on a limited-edition iteration of the Mille jacket.
Often referred to as the "Goggle Jacket," the Mille is inspired by Osti's own Barbour Solway jacket from the 1960s. Designed in 1988, its signature hood-placed goggles have remained an integral part of the jacket's recipe and cult success, and now for C.P. Company's cinquanta anniversary, it partners with Barbour on an exclusive version.
By combining the best bits from both the Mille and the Solway, C.P. Company offers the "La Mille" in four overdyed colorways — orange, khaki, black, and yellow — that feature the google hood alongside Barbour's checkered lining and corduroy collar. Elsewhere, dual-branding adorns the interior lining, chest, and left arm on the lens. On the chest pocket, a red "cinquanta" tab has also been added, further noting the celebratory occasion.
These four special colorways will be split between 24 pieces (meaning there are just six jackets per color). Each will be raffled off, and from September 9 to September 12 hopefuls can enter a competition to win one of the special jackets. All proceeds will be donated to the World Land Trust, which is an international conservation charity that protects the world's most biologically significant and threatened habitats. To enter, head over to the C.P. Company website.
---